I don't know what it is with my teeth at the moment, but I must be making my dentist a very rich man….
In the last few weeks I have broken a tooth, and had three bouts of toothache. I'm starting to wonder if tooth grinding with Invisalign is the reason.
In the bad old days when I never flossed and was so scared of the dentist that every visit required three days mental preparation, a sleepless night beforehand and the ever present temptation to run for the door and never set foot in a dentist surgery again, I could accept these minor dental inconveniences. An overbite I could fit a finger through? I was used to it. Two fillings minimum per visit? I expected it as a result of my no floss, high sugar lifestyle. These days however, I am a paragon of dental virtue. Not only do I overfloss, I brush fastidiously and.. well, ok, I still guzzle the diet coke… Nonetheless, as someone who now visits her dentist every six months religiously and her Invisalign orthodontist every six weeks, I thought I would be finished with the whole endless fillings thing.
In a funny way, perhaps I am. Three times in the last couple of months I have had dental pain. Once on the lower arch, and twice on the upper. Not just a slight twinge either- the kind of toothache that pulls you from your sleep, fuzzy, confused and irritable at 2am and doesn't let you rest again the whole night. The kind where you just about function thanks to painkillers, but with one hand on your jaw and your tongue constantly worrying the offending area.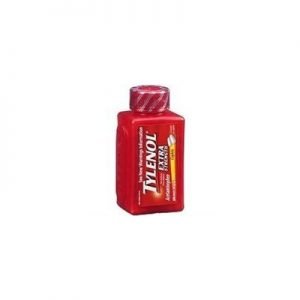 Fortunately for me I'm lucky enough to have medical insurance provided by an employer that means that routine dentistry (although not the big stuff, sadly) is reasonably affordable. So, not only have I been to see my own dentist, but after he failed to find anything wrong I trotted off to get a second opinion from another dentist who, after another examination and x ray agreed; my teeth look fine.
Despite these assurances I'm fairly convinced that my broken tooth (the one my dentist recently fixed) is the cause of the upper pain. Although nothing shows up on x ray, ever since it was fixed it has been VERY sensitive to heat and cold. My dentist's explanation is that there is a little gum recession around that tooth and that that is probably the cause of the sensitivity. I'm not convinced.
I'm due to see my orthodontist in two weeks so will quiz him as to whether he agrees that this is a gum recession issue or not. I'm hoping that he'll at least have some answers for me and that he will say that it isn't anything to do with my Invisalign- the very last thing I want now is any reason to slow down or discontinue my treatment.
The only other explanation that I have, and this one seems plausible- to me at least, is that I am clenching or grinding my teeth at night. Ever since the start of my Invisalign treatment I have noticed that whenever my aligners are in my mouth I constantly reseat them on my teeth. This is particularly the case at the beginning of wearing a new set when they are tight, or at the end of the two weeks wear when they are loose.
I don't do this gently you understand, no delicate little taps of my teeth for me. Nope, I CLENCH my jaws together hard as if trying to bite through a fine layer of reinforced concrete, sometimes making my jaw ache and even my ear throb with the pressure. I'm not sure what the mental process is that makes me do this, it seems to be a subconscious thing, my brain devilishly working against my best interests when I'm not looking. I can only presume it's some kind of reaction to having a foreign object in my mouth.
And it's not all bad- according to a dentist I know, it will actually help my Invisalign to fit better and move my teeth more easily; almost like using "chewies" those small chewable things that some dentists hand out to encourage a better fit of their patients aligners. Nonetheless I need to stop. Tooth pain is not my idea of fun, and whatever is causing it, I want it to stop, NOW, please. My orthodontist claims that tooth grinding with Invisalign isn't something he's ever heard of – but I'm convinced Invisalign is the reason.
So, if you have a failsafe method of stopping yourself from clenching, grinding or otherwise doing things with your jaw that cause ridiculous amounts of pain in your teeth please, please, share it with me. I would like to find some way to outwit the subconscious part of my brain that is doing this, before my dentist comes to the inevitable conclusion that my almost weekly visits are not as a result of tooth pain but are the consequence of a secret crush on him…!